PIPE BANDS GALORE
Posted on
In June, I was invited to be Chieftain of the Helensburgh Pipe Band Competition, which involved fifteen bands, four of which were school bands. My duties involved leading the parade at the start, presenting prizes and taking the salute at the end as the massed bands marched off. I have often been thrilled by watching the massed pipes and drums at the Edinburgh Tattoo from high in the stands but this time I was at eye level as the bands marched straight up to me and about turned within touching distance. It made the hairs on my neck stand up.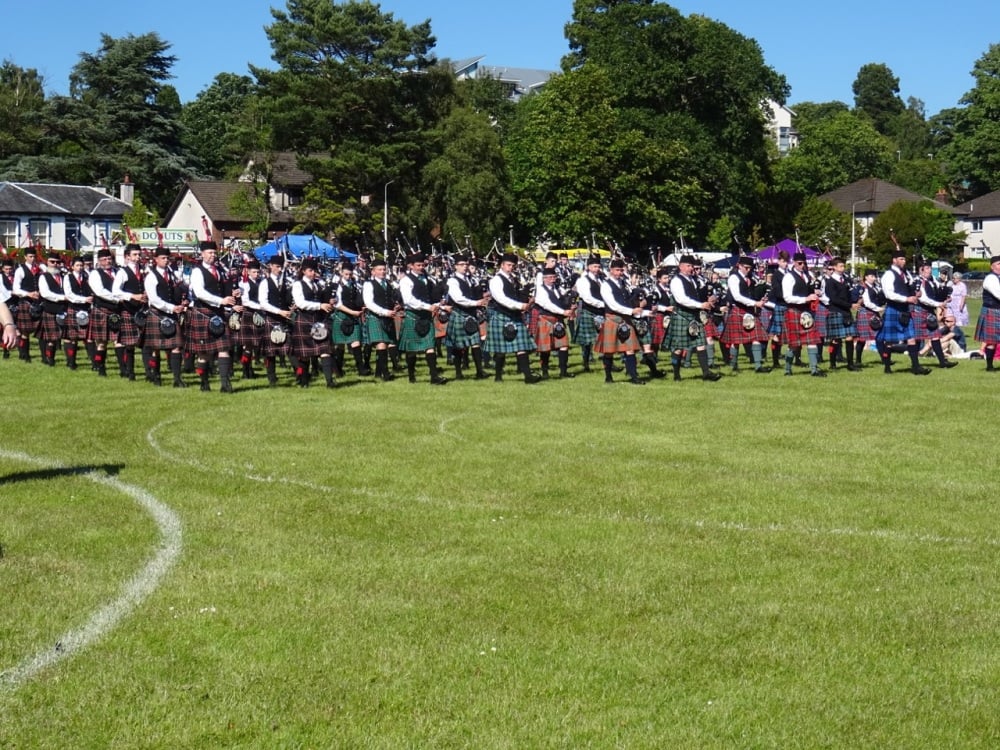 As I was not a clan chieftain and not entitled to wear eagle feathers in my hat, I decided to wear my submarine beret with my Submariners' Association cap badge. That seemed appropriate as the Submarine Service is in effect the local regiment in Helensburgh.
By coincidence, a few weeks later, I happened to be visiting Aubigny-sur-Nere, near Orleans in France. This is where the Stewart kings lived in exile and the town is more Scottish than most Scottish towns. It was the weekend of their annual Fete Franco-Ecossais and the town was throbbing with people in all manner of kilts, including traditional plaid versions, but none of them were Scottish. This was the French end of the Auld Alliance. There was also a parade of seven pipe bands, none of which were Scottish. There were four Scottish-style bands from Paris, Geneva, Britanny and Aubigny as well as two traditional Breton bands and one from Asturias in Spain, the latter winning my prize for elegence as the ladies wore long skirts and seemed to float up the main street rather than marching. I was please to note that one traditional Breton band had pipes that were clearly 'Made in Scotland'.