Short Fiction
Flash Fiction
is a micro-saga told in less than 500 words. This one uses 250 words.
FOR THEIR TOMORROW
It was a perfect morning for photography. The blizzard had passed and the Cairngorms were covered in a pristine mantle of fresh snow. A mile from Derry Lodge, a dead sheep lay on the track, buried under the snow.
Out of morbid curiosity, I scraped back the snow with my foot. It was not a sheep. It was the body of a young woman, lying stiff in the foetal position. I tried to close her eyes but the lids were frozen hard to the eyeballs. She was well equipped; boots, snow gaiters and warm winter-walking trousers but with only a light windproof top. Where was the quilted anorak essential for survival in these conditions? A GPS was locked solid in her right hand, its battery dead. That explained how she had followed a track hidden beneath the snow; it must have been working when hypothermia took its toll. In the waterproof map cover tied to her waist was scrawled a note: Four teenagers. Snow hole. Map reference 988946. One broken leg. Need urgent rescue.'
I marked the spot with her walking poles and headed back to Braemar to raise the alarm.
As the map reference was exact, the Braemar Mountain Rescue Team found the girls quickly. They were still alive but suffering from advanced hypothermia. Their teacher, they said, had been, 'pure, dead, brilliant'. She had gone out into the blizzard alone to fetch help. The girl with the broken leg was wrapped in her teacher's quilted anorak. That had saved her.
--------------------------------
A picture tells a thousand words......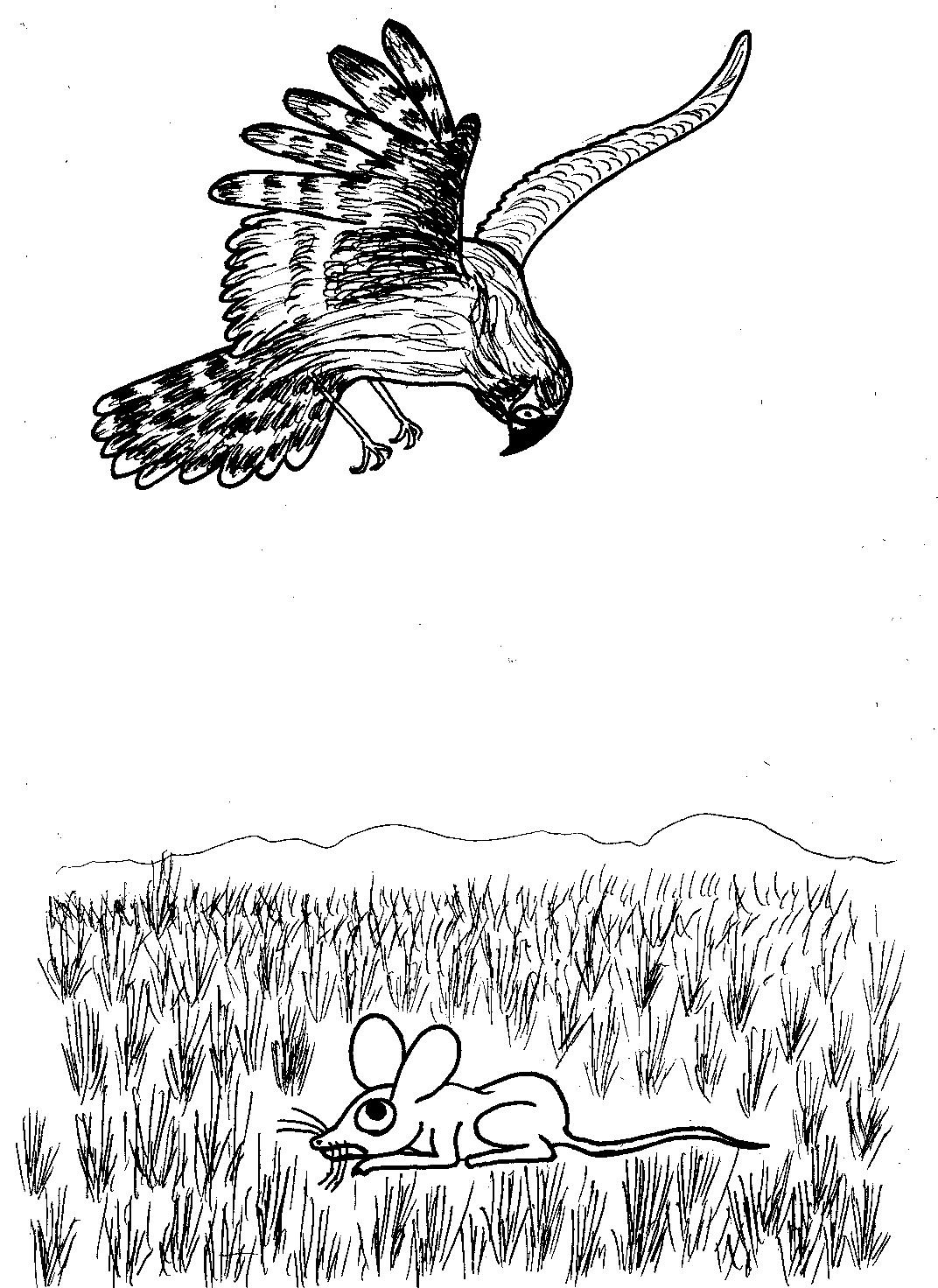 OUTLOOK POOR
A kestrel hovering in the sky.

I may be wrong but have a hunch,

He fancies having me for lunch.
---------------------